Walgreens Career Guide and Job Application Requirement.
Walgreens Career Guide… Walgreens is America's foremost drug retailer. They offer both over the counter and prescription drugs, including sunscreen, chips, etc. Do you see yourself being a problem solver? Do you know how to advise people on how to fix their everyday issues, ranging from sunburn to colds? Then a Walgreens job would be great for you.
Walgreens Career Guide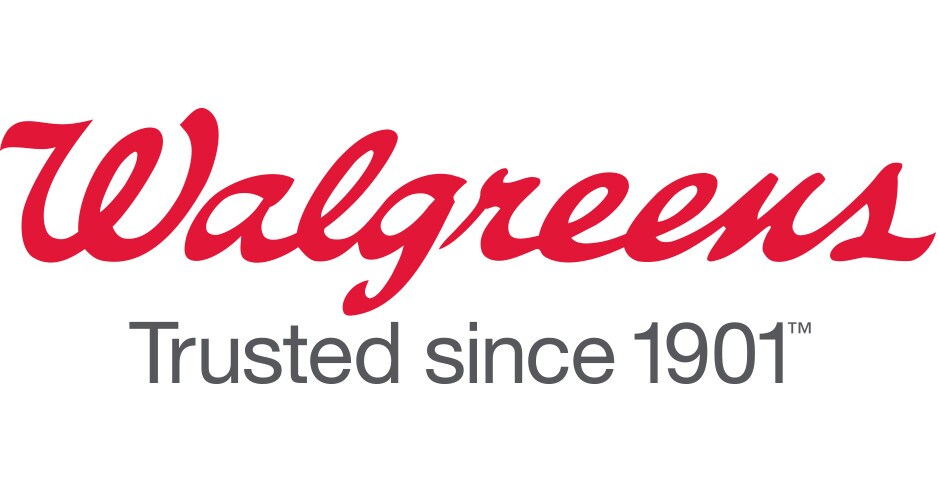 This article will guide you on how to apply for a Walgreens job, the job descriptions.
Here is some information you need to know before applying for a Walgreens Job:
You must be at least 16 years of age to work at Walgreens, but there are some positions that require a high school diploma or a GED.

Many Walgreens are open 24 hours, so at some point you will have to work night shifts but some Walgreens are only open 7am to 9pm.
Walgreens Job Application Procedure.
1. Visit the Walgreens career website at www.jobs.walgreens.com
2. Access the Walgreens job search page.
3. Fill out the Keyword, Location and Radius box on the screen.
4. Click on the blue GO button.
5. Check the list of jobs that matched your keywords.
6. Select your preferred choice, based on position, schedule and location.
7. Read the Job Description of the position you selected.
8. Click Apply Now to continue.
9. Click on Apply Online to start sending your Walgreens job application.
10. Start the application process by uploading your resume by clicking upload data from LinkedIn or select the file to upload.
11. Continue with the following steps:
Candidate Information

Candidate Questions

Job Specific Questions

Educations, Licenses and Certifications

Work Experience and References

Attachments

Self-identification

Voluntary Self-identification of Disability

Acknowledgements

Review and Submit
Walgreen Job Openings.
The following are the positions that can be found for four of the departments in the company:
In Store Community Pharmacist Job Description
Duties:
Friendly customer service for patients.

Counseling for patients.

Preventive healthcare service.

Daily pharmacy operations.

Maintenance of pharmacy records.
Job Requirements:
S. degree of Pharm., D. degree in Pharmacy, issued by an accredited institution.

Pharmacist license.

Immunization certification.

Availability for working weekends and evenings.
Salary & Benefits:
Salary: $79,260 – $128,404

Bonus: $1,650 – $15,000

Profit Sharing: $456.48 – $9,384

Total salary: $89,272 – $134,050
Work Schedule:
Full time
Beauty Consultant Job Description
Duties:
Customer assistance with products and services.

Guest problem-solving.

Brand awareness promotion.

Sales goals achievement.

Reviewing of scorecard.
Job Requirements:
High school diploma or GED.

At least 1 year of retail or sales experience.

Product and brand knowledge.

Availability for work on weekends, evenings and holidays.

Any beauty product-related licenses for sales, if your state requires it.
Salary & Benefits:
Salary – $7 – $12 per hour

Cash Bonus – $0 – $480

Stock Bonus – $102 – $180

Profit Sharing – $163

Commission Sharing – $3 – $3,000
Work Schedule:
Full time and Part time
Marketing Specialist Job Description
Duties:
Strategic marketing brief development.

Internal and external partner collaborative work.

Marketing project schedule development and maintenance.

Project direction communication with agencies and creative team.

Cost estimate and expense tracking.
Job Requirements:
Bachelor's degree & 3 years of experience in marketing or high school diploma/ GED & 6 years of experience in marketing.

At least 3 years' experience of collaboration in:

Strategy development.

Department goals achievement.

Budget and timeline achievement.

At least 2 years' experience of project plan presentation and cost estimation.
Salary & Benefits:
Salary – $60,475 – $72,186

Bonus – ~ $2,062
Work Schedule:
Full time
Maintenance Manager Job Description
Duties:
Distribution Center equipment maintenance.

Maintenance program development.

Fiscal responsibilities.

Maintenance team management and direction.

Staff development.
Job Requirements:
High school diploma or GED.

At least 5 years of working with automated integrated systems in a distribution or manufacturing setting.

Experience with equipment reliability maximization, equipment downtime minimization.

At least 5 years of direct management.
Salary & Benefits:
The salary is between $85,307 and $89,496 yearly.
Work Schedule:
Full time
What's your take on this? We believe this article was helpful, if yes, don't hesitate to share this information with your friends on Facebook, Twitter, Whatsapp and Google +
NG Team.